It's not just a vision and passion that drive this leadership group. It is the desire to innovate and meet customer demands without fail. This team has assembled the brightest minds across the spectrum of plastic, metal, silicone and thermoplastic. Leading those brilliant minds to explore and design new manufacturing methods to provide clients unparalleled opportunities is their daily mission.
As an EPTAM customer, you will experience the results of their ongoing efforts.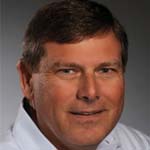 Mark Kemp
Chief Executive Officer
Mark brings over 30 years of leadership experience in business development, M&A, operations, supply chain and R&D, with deep expertise in the medical device space. Mark's background in building teams that rapidly scale manufacturing services businesses in both public and private sectors supports EPTAM's mission to become the solutions-oriented market leader in high-precision metal and plastic components for the medical devices, aerospace & defense and diversified industrial markets.
With more than 25 years of manufacturing leadership positions in the automotive, medical device, military, aerospace, and valve industries, Russell has the expertise to define and implement continuous-improvement operating systems in large manufacturing environments. Russell earned an M.S. in management and strategic leadership from New England College.
Carl joined EPTAM in 2015 after working for various privately held and multinational corporations; Carl's experience includes 25+ years in manufacturing. Carl received his BSBA in accounting from Suffolk University, Boston, MA and is a Certified Public Accountant.
James brings over 25 years of experience in the medical device space holding leadership roles in engineering, operations, and business development. James is responsible for leading the development of EPTAM's Advanced Surgical business, which includes robotic assisted surgical, minimally invasive surgical, biopharma, and molecular diagnostic devices. Mr. Nuelle earned an Associate Degree in Mechanical drafting and design and a Bachelor of Science degree in Manufacturing Engineering from the University of Wisconsin.
Kerry, has been a valuable part of EPTAM for over 20 years. Kerry fosters a welcoming and positive culture within the organization through her effective communication of strategies, driving of world-class training, and support for the scalability of EPTAM's growth through its employees. With a bachelor's degree in Business Administration and Human Resources from Southern New Hampshire University, she is well-versed in industry best practices and regulations. She is also a member of the Society for Human Resource Management and is an engaged leader supporting the Executive, HR, and Training teams companywide. Kerry's passion for creating a welcoming and productive work environment makes her an invaluable member of our team.
We will work in partnership with our customers to meet or exceed their expectations for quality, customer service, and total value. We recognize the vital importance of our products to the people they touch. Our behavior will reflect the importance of our responsibilities and we will act in a manner that exemplifies our ethical, social, legal, and regulatory standards protecting the investments of our shareholders – always acting in our customers' best interests. 
We retain and attract a highly skilled and diverse workforce by recognizing the right of all team members to work in an environment that commands mutual respect and complete acceptance of others, regardless of differences. We are committed to the development of our team in a safe and healthy environment.   
We will make wise investments that grow our business faster than the market, provide solutions sought after by customers, and enable sustainable operations that respect both the earth's resources and our community. We will create successful results over the long term and be proud every day of the manner in which we act to achieve them.