Real-time Engineering and Development for Implementation
The Rapid Launch Center was founded in 2002 and joined forces with EPTAM in 2022. We specialize in prototype and short-run machine shop projects including complex parts and instruments for Medical Device, Aerospace, and Semiconductor industries. Our main rapid launch center is located along the front range of the Rocky Mountains in Colorado. We are committed to the success of our customers by offering high quality machined parts. We pride ourselves not only on the quality of the parts we produce, but the ability to build detailed design for manufacturing plans. These talents builds long-term benefits for our customers. Talented machinists believe happy machines mean happy people. In our 20,000 sq ft. climate-controlled shop, we believe that speed and personalization make the difference.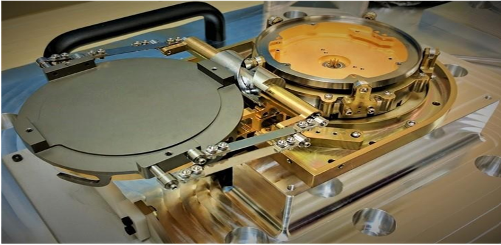 We produce complex parts, and are experienced and equipped to thoroughly inspect them with confidence – thanks to our full metrology lab with dedicated inspection personnel.  
Differentiated technology
Customers come to us for out technical expertise, machining talents, and productivity. Our tight-knit company accommodates changes quickly and easily. We work with your engineers to enhance the product regarding cost, design for manufacture, and functionality.
Prompt and steady communication.
Problem solving throughout process.
Mechanical engineers on staff.
Production and assembly in-house.
Improved design functionality.
Evaluate, produce and test components and assemblies all on-site.
Prototype troubleshooting.
Full metrology lab with dedicated inspection personnel
Validated CNC machines and processes per FDA 21 CFR Part 820