Robots Move with EPTAM Parts
Rapid evolution and increasing demand are driving robot–assisted surgeries to the forefront of the medical industry. Our team is proud to be a catalyst – driving the very precision which is increasing the confidence and ability of robot–assisted surgery and automated instrumentation.  
EPTAM is precision without exception. Technology enhancements are happening across imaging, sensors, navigation, and all aspects of this surgical solution. And, EPTAM is doing our part to further how manufacturing metal and plastic parts and instruments are also improving segments in urology, orthopedics, neurology, gynecology, and others.
Not only can we make the robotic systems components, we are vertically integrated to manufacture robotic surgical instrumentation, as well.
In this rapidly evolving market, our clients are innovating new applications while seeking continual improvement to existing technologies. EPTAM's team continues to pursue production opportunities to reduce costs while also improving instrument strength, agility and accuracy.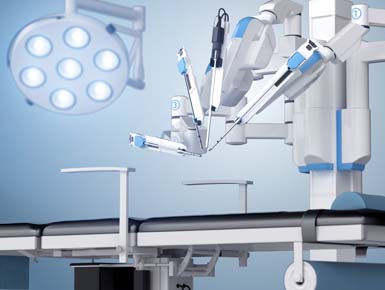 EPTAM Precision is building a one stop solution for Medical Robotics contract manufacturing. What was once the future of surgery, robotic-assisted surgery is here and represents one of the most cutting-edge technological advancements in medicine. .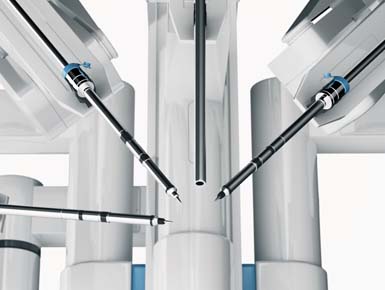 Robotic-assisted surgery offers surgeons enhanced precision and control in complex surgeries that may otherwise be considered incredibly challenging and/or impossible to perform. Robotic-assisted surgery has brought patients all over the world a quicker healing process and better health outcomes, getting them back to the life they love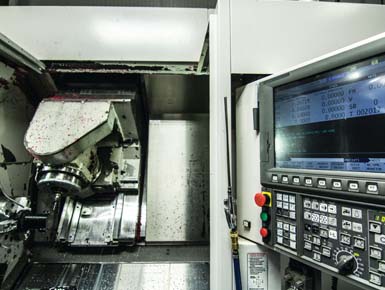 EPTAM Precision Solutions proudly supports this advanced, evolving industry with the skilled precision machining of components and subassemblies OEMs of robotic-assisted surgical devices and surgical robotic systems count on.
What looks good on paper, and works by the numbers, doesn't always ring true in real-life applications. That's where the EPTAM's team can be an invaluable resource. Our engineers approach your challenges with not only technical prowess, but practical experience, as well.
We are always thinking 3 steps ahead.
What's the reality of scaling production?
How will QC be performed and even automated?
What materials and manufacturing processes will best suit the task at hand?

Real-time Engineering and Development for Implementation is our solution to moving from concept to viable implementation. This process empowers our customers to move more quickly from development to full scale production. We reserve 4 locations across the United States each with unique prototyping capabilities and specialized engineering and sciences experience. Unlike many, we reserve these centers purely for our readi work. Your new projects are never delayed because of production demand on equipment. 
Ready to partner on
your next project?